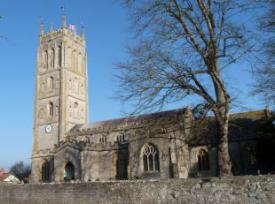 St Mary's Church, Westonzoyland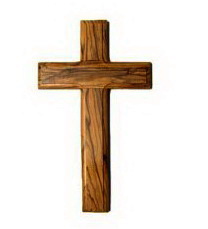 Social Events
Music on the Levels
Visit the Music on the Levels website at https://musiconthelevels.com

Music on the Levels announces that the concerts scheduled to take place on 29 March and 26 April will now not take place as planned.


'We have taken the decision reluctantly', says Music on the Levels committee chair, Paul Smith, 'but think that it is the best interests of our audiences.

' We have taken seriously the advice from the church about not serving and sharing food during the current coronavirus outbreak and also considered that many of the people who come to concerts are among the most vulnerable in society.'

There are two further concerts in the season, on 31 May and 20 June, and the committee will decide whether these should go ahead next month.

It is hoped to present the postponed concerts in the next season. 'We appreciate the effort that has gone into preparing for these concerts', says Paul 'and in particular the work of the students for the Platform for Young Musicians.'

Sunday 31 May 2020, 3.30 pm St Mary's Church
Kitty Macfarlane
Award-winning songwriter, singer and guitarist from Somerset.

Saturday 20 June 2020, 3.00 pm St Mary's Church
Rough Round The Edges
Rough Round the Edges is a group of friends who have a shared love of music, that ranges from folk songs and tunes to classics like My Old Man's a Dustman.

The concerts are held in Westonzoyland's beautiful parish church of St Mary the Virgin on Main Road, Westonzoyland, TA7 0EP.

Admission to the concerts is free as a result of a grant from Westonzoyland Parish Council, local donations and the support of St Mary's Church.

There is no need to book; just turn up in time to be seated by the start-time. Teas are available at a modest charge to enjoy before and during the concerts and are served from around 3.00 pm, except at the church fête concert where they are available all afternoon. Concerts usually last about 85 minutes, including the interval.

The church is open all day and features an interactive exhibition about the Monmouth Rebellion and the Battle of Sedgemoor, 1685.

-----------------------------------------------------------
Coffee Morning Drop-in
Every Tuesday at 10:30 a.m.
-----------------------------------------------------------
Saturday Afternoon Cafe. Staring at 2:30 pm.
Saturday 15 February 2020, Saturday 14 March 2020, Saturday 18 April 2020, Saturday 16 May 2020, Saturday 13 June 2020, Saturday 11 July 2020, Saturday 12 September 2020, Saturday 10 October 2020, Saturday 14 November 2020, Saturday 12 December 2020
-----------------------------------------------------------